Building Single Vineyard Brands
published on:
28 February 2017
Single vineyard wines tell a story - of place, provenance, terroir, viticulture, history and background. Graham Howe reports on the big single vineyard trend at tastings.
The Syrah vineyard series was showcased by Haskell Vineyards at the first major tasting of the year at La Mouette in Sea Point in early February. CEO Grant Dodd and cellar master Rianie Strydom led a tasting of their flagship Pillars Syrah 2012, Aeon Syrah 2012 and Hades Syrah 2014. Focusing on their hero red variety, the diversity of the soils and sites at this high-lying Helderberg farm was demonstrated in a spectrum of single vineyard wines which captured "the evolution of Syrah towards an elegant style".
"You have to let the terroir express itself - not just chuck winemaking at it" declared Dodd. Moving away from "a blockbuster style", the tasting focused on the expression of the natural character of Syrah - enhancing Rhône aromatics, the red fruit, soft tannins, the use of old barrels, delicacy and elegance. "Great wines have structure and persistence of flavour. The longevity of wine shows in wine brand with ambition" adds Dodd. Haskell Pillars Syrah 2007 demonstrated the staying power of Haskell Syrah - and why the 2009 vintage was the first South African wine to win top honours at the 2009 Tri-Nations Challenge, beating wines from Australia and New Zealand.
While Haskell Pillars Syrah is planted in an old horse paddock, the new Hades Syrah tells a story of the hell-breaking task of breaking 180 tons of granite rock to cultivate new vines in unforgiving, harsh terroir. A new rock wall en route to the cellar is the legacy. Single vineyards and unadorned fruit rules in all three Syrah expressions - all rated 4,5 stars by Platter's 2017 Wine Guide - as well as in Anvil Chardonnay 2015 (five stars), sourced from one of the oldest Chardonnay vineyards in the region. Rianie Strydom emphasized how she experiments with spontaneous fermentation, different yeast cultures, malolactic components, tank fermentation, lees contact and a mix of old and new oak.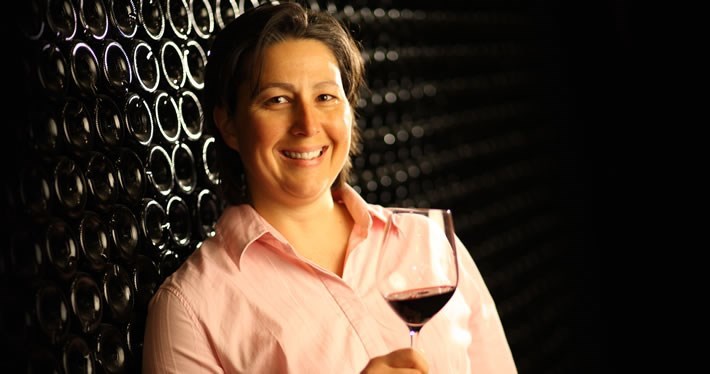 At another tasting at nearby Stellenzicht, cellar master Guy Webber told the back story of two single vineyard wines - Plum Pudding Hill Syrah 2011 and The Vine Post Pinotage 3014. The stunning new label was inspired by the old European method of using a single post ("stok by paaltjie") to grow vines at one of the highest-lying Pinotage vineyards in Stellenbosch. The flagship Plum Pudding Hill Syrah - named after the vineyard that made Stellenzicht - has a track record going back to the mid-1990s. Now under a stunning new contour sketch label which highlights the unique sense of place of this vineyard, it lives up to Guy's quip at "the G (Guy) Spot" boma on the mountain slopes, "At this point you are standing at the best and looking at the rest!"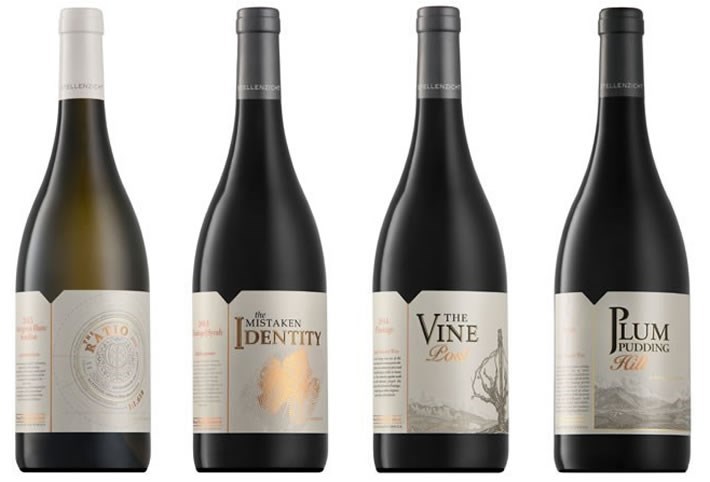 Single vineyard wines are the driving force behind the rebranding of Doolhof in Wellington. The British-owned wine estate and Grand Dedale country house undertook a bloc by bloc terroir analysis of the sites and slopes to enable new winemaker Gielie Beukes to identify the key components which play a role in the final wine. The single vineyard series was extended to include an unwooded Chardonnay and Sauvignon Blanc as well as a single vineyard Pinotage, Malbec and Cabernet Franc shown at a tasting at Dash at the Queen Victoria Hotel on the V&A Waterfront. Beukes focused on the vibrant fruit expression of varietal character in each wine and on winemaking techniques which reduce the impact of oak on the wines (eg, no punch-downs in making Pinotage) and a stunning Cabernet Franc.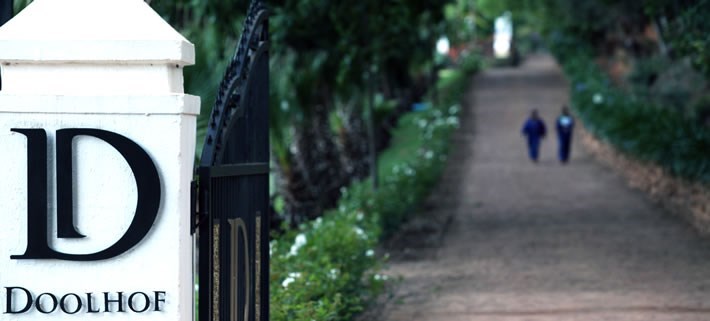 I've tasted single vineyard wines which take specialisation a step further. L'Avenir Vineyards created a flagship Single Block series - branded on an abstract label of vineyard blocs - of both Pinotage and Chenin Blanc (45 year old vines). Marketed as "truly singular wines", they bear the bloc number on the label - and will appeal to wine consumers after origin and provenance. These "one-of-a- kind" wines pay homage to ex-winemaker Francois Naude - who is leading the renaissance at Rhebokskloof with "single vineyard mountain wines" like Sandstone Grove Chardonnay and Black Marble Hill Syrah. Mulderbosch also specialises in a trio of single bloc Chenin Blancs - while Mullineux are acclaimed for their single site Syrah and Chenin branded by specific soils like Swartland granite, iron, quartz and schist
The sex appeal of single vineyards was the theme of a vertical flight of Cabernet Sauvignon at Stark-Condé Wines in the Jonkershoek Valley of Stellenbosch. At a tasting of the flagship Three Pines Cabernet from 2006 to 2015, winemaker José Condé showcased the staying power of red wine made in this high-lying vineyard - made from low-cropped, small parcels of fruit. He emphasised, "The Cabernet from this vineyard is very different. It's not about cassis flavours - its more dark chocolate and cherry. It's not about a particular French cooper either - we use five different casks - it's about our elegant house-style. Cabernet is a marriage of wine and oak".
Single vineyards have produced a few of the most inspired wine labels in the Cape - and become an essential tapestry of the stories behind the families, winemaker dynasties and farms. Almost every farm has a single vineyard wine in its portfolio - made from almost every variety, whether Syrah (Haskell), Cabernet Sauvignon, Pinotage (Neethlingshof Owl Post, Simonsig), Pinot Noir (Groote Post Kapokberg, Newton Johnson), Malbec (Doolhof), Sauvignon Blanc (Buitenverwachting Hussey's Vlei, Lomond or Diemersdal Eight Rows), Chenin (Opstal Carl Everson) and Chardonnay (De Wetshof Bateleur/The Site and Van Loveren's Christina single vineyard series).
Not an exhaustive list by any means, simply those I recall tasting recently. But they all help to build the brand. Ask Lourens van der Westhuizen of Arendsig, a winemaker in the Robertson Wine Valley who only makes single vineyard wines - or Peter-Allan Finlayson of Crystallum in Walker Bay who specialises in Pinot Noir and Chardonnay which express unique sites in the Hemel-en-Aarde Valley.
Niche is in.